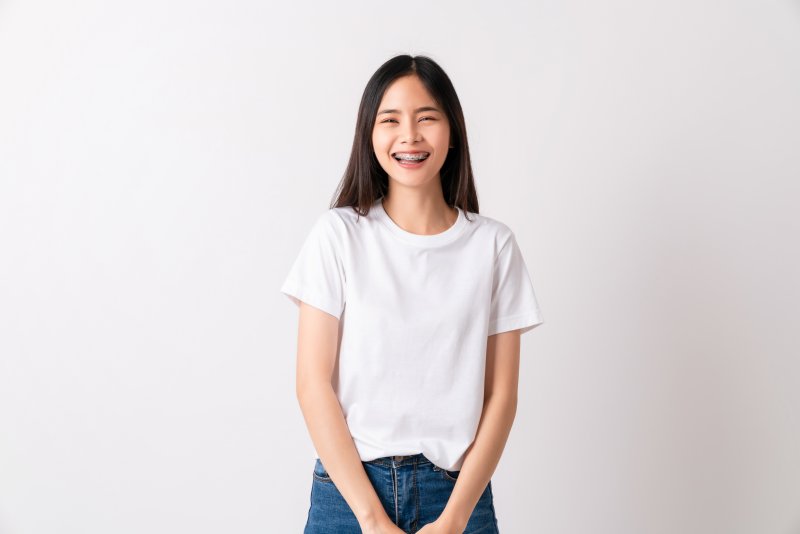 Are you struggling with gapped, crooked, or misaligned teeth? Two of the most effective and time-tested methods to correct your bite is traditional braces and clear aligners. Even if you had them many years ago or it's your very first time undergoing the treatment, you might be wondering what it feels like to receive your braces. To help you feel more comfortable about the process, here's what you can expect from your first visit to your final orthodontic appointment!
The Day You Receive Your Braces
Your first visit experience will heavily depend on the kind of braces you opt for. If you require metal brackets and wires, then your dentist will prep your teeth and apply the glue before anchoring your braces in place. But if you've chosen a more discreet method, such as Invisalign, then you will be provided with your first set of aligners along with instructions on how to wear and maintain them. In either case, you can expect little to no discomfort during your first appointment.
The First Week of Wearing Your Braces
While there are differences between alternative and traditional braces, every option shares something in common: they're intended to steadily move your teeth into a more perfectly uniform position. As you grow accustomed to the pressure placed on your smile, you might expect to feel low-grade, steady soreness. This is a sign that your treatment is working! Simply rinse your mouth with warm saltwater, take over-the-counter pain relievers, and eat soft foods to reduce any aching sensations.
After Every Orthodontist Appointment
Even if your treatment takes several months to a few years, you must visit your dentist regularly for checkup appointments. This will allow them to monitor your process and make any adjustments to your braces, such as tightening your archwires or giving you a new set of clear trays, to maintain steady progress. You may expect some discomfort in the following days after your routine visit, as your teeth will have to get used to the new pressure. Stick with the above measures to remain as comfortable as possible.
Your Last Braces Appointment
After six months of working through your braces or clear aligners, you'll likely be more accustomed to the consistent pressure on your teeth. This means you won't be as phased by the adjustments, and you'll be able to achieve a straightened smile in no time. Once you've finished your treatment process, you'll be given a retainer to maintain your hard-earned results. This will allow you to enjoy your new and improved pearly whites for many years to come!
With modern orthodontic treatments, you can get the dazzling smile you've always wanted with minimal discomfort. Speak with your orthodontist if you're interested, and they'll be glad to discuss your treatment options.
About the Author
Dr. Jeffrey Kemp is an orthodontist who earned his dental degree from the University of Illinois at Chicago School of Dentistry. He's also a proud member of several organizations like the American Association of Orthodontists and the Illinois Society of Orthodontists. He provides a wide selection of high-quality and comprehensive services, including traditional braces and clear aligners. If you'd like to set up a consultation, visit his website or call 847-255-3020.