Meet Your Friendly Orthodontic & Pediatric Dental Team – Arlington Heights, IL
A Dedicated, Friendly Dental Team
Our team members are completely committed to meeting the individual needs of all our orthodontic and pediatric patients. You can count on them to make whatever accommodations you need to stay comfortable during your visit, and they'll be happy to answer your questions and concerns so that each appointment is as productive and stress-free as possible. We love seeing the smiles of patients who have just enjoyed a rewarding experience at Arlington Heights Orthodontics & Pediatric Dentistry!
Beth, Administrative Specialist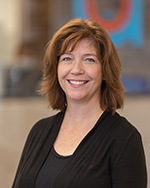 Beth is another highly experienced member of our team – she has nearly three decades of experience in the world of dentistry! Plus, she studied at North Park University and has additional training in CPR, AED, and customer service. Her favorite part of her job now is seeing the smiles that are created and discovered in each patient.
At home, Beth has a husband, two sons, and a new puppy! She loves spending as much time as she can with her family, as well as exercising, traveling, and learning how to play golf in her free time. Here's something you might not know about her: she taught herself how to drive stick.
Here's something you might not know about her: she loves creative projects, from making her own laundry detergent to giving life to old furniture!
Nancy, Administrative Assistant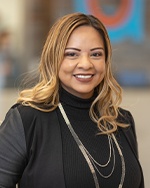 Though she hasn't been with us long, Nancy has already become a great team member. After all, she has over 15 years of experience in dentistry. Consequently, she's able to keep our office afloat and enjoy interacting with our many patients.
Chicago-born and raised, Nancy grew up alongside her two brothers. Today, her family also includes her wonderful fiancé and an adult son. She loves to dance and cook recipes in her spare time.
Ana, Dental Assistant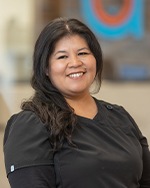 Ana is somewhat new to our office, but she's proven to be a top-tier dental assistant. Her background involves certifications in nitrous oxide, dental prophylaxis, and sealants. As such, she does her job well and enjoys working with the rest of our team.
Ana likes to be with family in her downtime. Right now, that means doting on her three kids and a very cute puppy. It also involves watching her children play team sports. When she's on her own, though, she'll often garden as her schedule allows.
Martha, Dental Assistant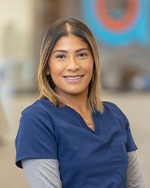 Martha has over ten years of experience as a dental assistant. In that time, she's become well-versed in both general dentistry and orthodontics. Her training even features certifications in polishing and sealants. That's only natural, though, as she loves seeing a patient's smile when they remove their braces.
Originally from Addison, Marth has plenty to do outside the office. Sometimes, she hangs out with her large family – it consists of eleven aunts, eleven uncles, and many cousins! In other cases, she'll enjoy a good workout or relax with a stellar crime novel.
Leticia, Dental Assistant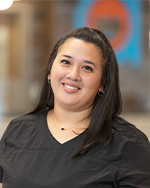 Leticia has an impressive 12+ years of experience in the dental field, and she has completed additional training in coronal polishing as well as pit and fissure sealants! To this day, her favorite part of her job continues to be having the opportunity to work with kids and help them with their dental healthcare.
Leticia married her high school sweetheart and has two sons, Julian and Jaiden. Since they are both active in sports, she usually spends her weekends supporting them at their various events. When asked to share an interesting fact about herself, she said it's how much she loves to create, design, and share her creativity.
Annie, Orthodontic Assistant
Originating from Palatine, Annie has about two decades of experience in the dental field. The majority of her training was received on the job and she's gained skills in various areas of dentistry. Her favorite part of her job is being able to help patients achieve the beautiful smile they've always wanted!
At home, Annie loves to spend time with her husband, daughter, and their dog named Jack. She also likes visiting her loved ones in Wisconsin, reading, and going to her daughter's various sporting events to cheer her on.
Maria, Dental Assistant
From Guerrero, Mexico, Maria has been in the field of dentistry for well over two decades. She started her career by studying at Northeastern University and hasn't looked back since. The best thing about her job: giving patients the boost in confidence they deserve by treating their smiles.
When she isn't at the office, Maria spends much of her time with her son and their close-knit family. She also enjoys running, going out dancing with her friends, and traveling to various countries to explore and adventure!
Shannon, Clinical Specialist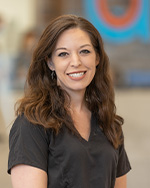 Shannon loves her job because it allows her to chat with patients and establish great relationships with them while providing exceptional care. Before joining our team in 2022, she earned her bachelor's degree from West Coast Christian College and the Academy for Dental Assistants. As a result, she is a board-certified expanded functions dental assistant!
At home, Shannon is a "cat mom" to her sweet Tuxedo cat, Darcy. As for hobbies, she enjoys hiking, boating, swimming, reading, writing, and volunteering for outreach and charitable organizations. Here's a fun fact about her: she took private voice lessons for years and was part of a traveling singing group during college!
Jen, Treatment Coordinator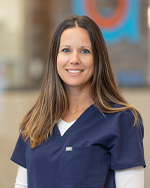 Jen hasn't just been in the field of dentistry for over two decades, she has been an integral member of our team that entire time too! In addition to on-the-job training, she attended WIU and earned her certifications in coronal polishing and CPR. As for her favorite part of her job, she shared that it's getting to help people start their orthodontic journey.
With two wonderful children and a dog at home, life outside the office is busy. She loves spending as much time as she can with her kids, family, and friends, as well as traveling and cooking. Here's a fun fact about her: she is a Cub Scout den leader and a Girl Scout leader!
Emily, Administrative Specialist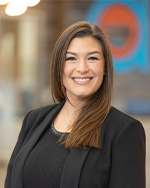 Emily chose to complete her studies at the University of Illinois at Urbana Champaign. Today, she has more than six years of experience in the dental field. Throughout that time, she has thoroughly enjoyed seeing someone's beautiful smile after completing their orthodontic treatment!
Emily and her husband have a toddler, which means life outside the office consists of keeping up with them! Here's something you might not know about her: she was born in Colorado and loves to ski!
Daisy, Office Manager
While a newer hire, Daisy is highly experienced as an office manager. Her background in the role spans over a decade! In that time, she's become familiar with cosmetic dentistry, pediatric dentistry, and orthodontics. What keeps her going day by day, though, is her commitment to dental care. She loves seeing her whole team's efforts pay off for patients.
Daisy was born here in Illinois, with Chicago as her hometown. She currently lives with her husband of nearly ten years. Outside the office, her hobbies include reading, shopping, and finding new coffee places. A fun fact about her: she's the only girl of four siblings!