Orthodontic Services – Arlington Heights, IL
Personalized Care for One-of-a-Kind Smiles
A perfectly aligned smile can enhance your appearance and improve your oral health. Our orthodontic office has been straightening teeth and correcting bites since 1971, and Dr. Kemp and Dr. Hall are ready to carry on that legacy by helping patients of all ages obtain beautiful, confident grins. Whether you'd like to schedule an orthodontic consultation for your little one or have been thinking of making corrections to your own smile, we encourage you to call Arlington Heights Orthodontics & Pediatric Dentistry today to learn more about options for orthodontic services from our Arlington Heights, IL orthodontist.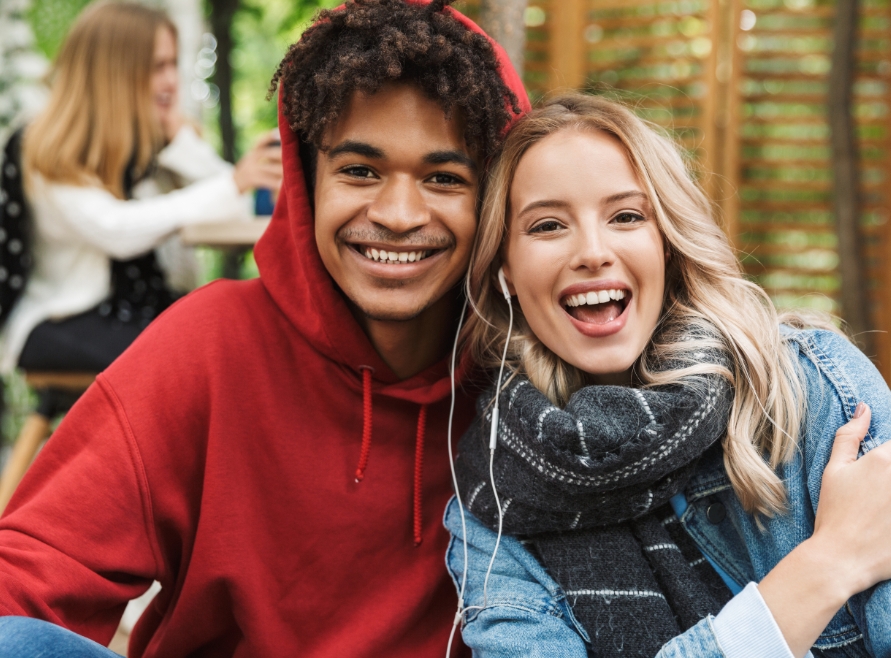 Why Choose Arlington Heights Orthodontics & Pediatric Dentistry for Orthodontics?
Orthodontic Services Available for All Ages
Top of the Line Orthodontic Technology
Orthodontist with Legacy of Excellent Care
Who We Help
Who can undergo orthodontic treatment? The answer is virtually anybody who has a sufficient number of permanent teeth. While most people wear braces as children or teenagers, they're still a viable option in adulthood. In short, if you or someone in your family has a crooked tooth, a noticeable overbite, gaps in your grin, or other issues related to the positioning of your teeth or jaw, we can offer an orthodontic solution tailored to your situation.
Children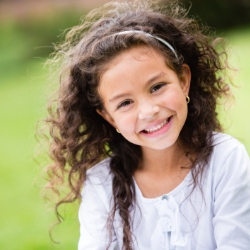 A child's first orthodontic examination should take place around their seventh birthday so that we can evaluate their oral development and determine whether or not intervention with braces or other appliances is required. Usually, treatment begins between the ages of 8 and 14, when there is a mix of primary and permanent teeth in the mouth. Oftentimes, beginning orthodontic treatment early can significantly reduce the need for complex or more extensive orthodontic care in the future.
Teens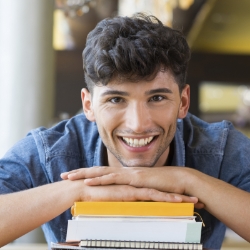 The best age for braces varies, but it's usually around 12 to 14 years old – in other words, the early teens. We realize that many teenagers are concerned about appearances during this phase of their life, which is why we offer a number of orthodontic options that they might find more aesthetically pleasing than metal braces, such as clear/ceramic braces and Invisalign. We can help you pick the best treatment option for your teen based on their preferences as well as the kind of corrections that need to be made.
Adults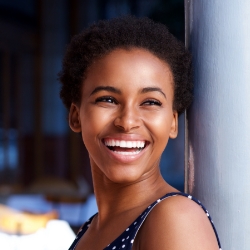 Did you know that about a quarter of current orthodontic patients are adults? While it does generally take longer to move the teeth in a jawbone that is already fully grown, many adults are still perfectly viable candidates for braces. Invisalign and ceramic braces are highly recommended for older patients who want to be able to maintain a more professional-looking smile during their treatment. Remember, even if you already wore braces earlier in life, you could still benefit from orthodontic treatment if your teeth have moved since then.
Metal Braces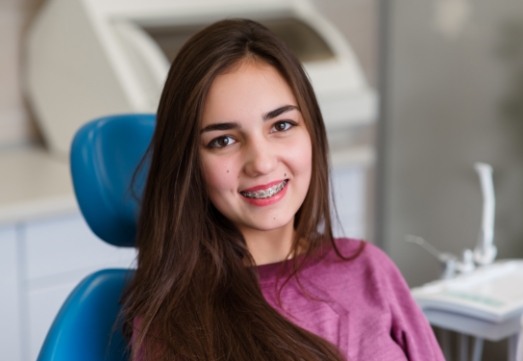 Say the word "orthodontics" to anyone, and metal braces are probably the first thing they'll think about. The traditional approach of using brackets and wires to move the teeth remains the best solution for severe crowding, misalignment, and oral malocclusion. The average treatment time for braces is between 1 and 3 years; we can give you a more precise estimate once we've performed an examination and determined exactly what kind of changes must be made.
Clear Aligners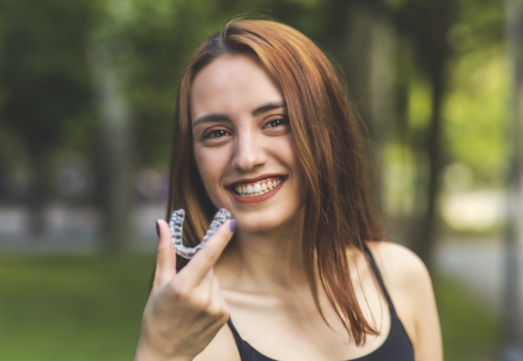 When only mild to moderate corrections can be made, older teens and adults may be able to choose clear aligner therapy over traditional braces. What makes this treatment different is that the teeth are pushed into place by a series of clear aligners. These aligners need to be worn for 20 to 22 hours every day, but you can take them out to enjoy all your favorite foods, and most people won't realize that you're wearing them unless they already have an idea of what to look for. To ensure the best fit for your smile and budget, we offer several different clear aligner brands, including Invisalign!
Clear/Ceramic Braces
Another name for clear/ceramic braces is "tooth-colored braces." The brackets and wires for this type of braces are made from either clear plastic materials or ceramic that closely matches the color of the enamel. They can still make the same kind of corrections as regular braces, but they won't stand out nearly as much. Patients who want a discreet orthodontic treatment but are unable to get clear aligners should ask if clear/ceramic braces are an option.
Learn More About Clear/Ceramic Braces
Damon Self-Ligating Braces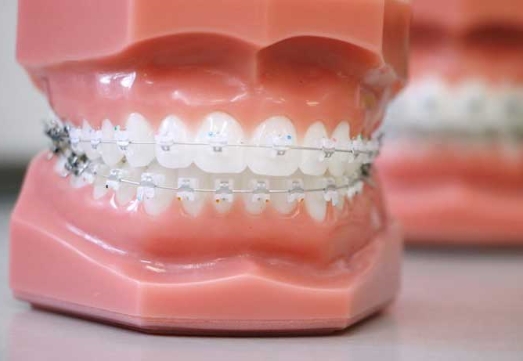 With self-ligating braces, the orthodontic wire isn't attached to the brackets with elastics. Instead, there are small doors to hold the wire in place. Unlike traditional braces, Damon braces use a sliding mechanism. This allows the wire to move more naturally along with the teeth, making the treatment much more comfortable. It also tends to make corrections in less amount of time, and since there are fewer adjustments to worry about, you won't have to visit our orthodontic office as often.
Lingual Braces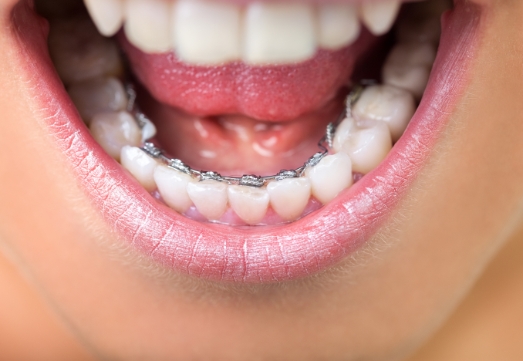 Lingual braces are similar to traditional braces, but instead of being placed on the front of the teeth, they are instead attached to the tongue side of the teeth (also known as the lingual side). This makes them practically invisible to other people, so you can be completely confident about smiling without worrying that someone will notice your brackets and wires. Lingual braces may not be suitable for certain severe orthodontic issues, but they can be used to make a variety of other corrections.
Phase 1 Pediatric Orthodontics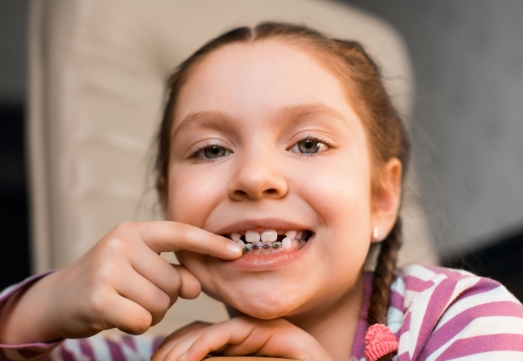 Phase 1 orthodontic treatments usually take place around the ages of 8 and 9. Even if braces aren't necessary at this point, we may still be able to take steps to correct underbites, overbites, and other developmental issues before they become too severe. We can also use these types of treatments to make sure permanent teeth have plenty of room to erupt if the baby teeth have been lost far earlier or far later than they should have.
Orthodontic Appliances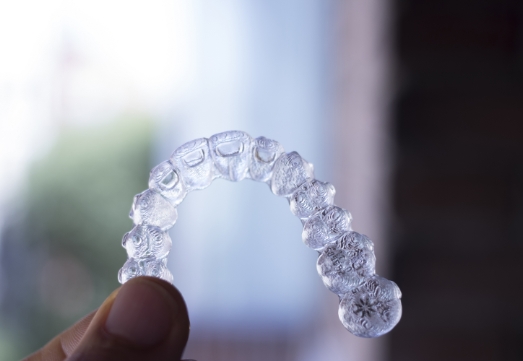 You may have heard about retainers that are worn after braces or Invisalign are removed so that the teeth don't return to their original positions. This is an example of an orthodontic appliance. In addition to retainers, we have a number of orthodontic appliances that help us make corrections that would not be possible with braces or clear aligners alone. If we decide that these appliances need to be part of your treatment plan, we'll make sure you fully understand what to expect beforehand.
Dentofacial Orthopedics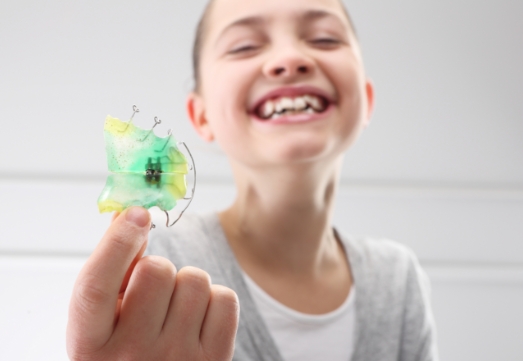 Orthodontics is based around the movement of the teeth while dentofacial orthopedics is instead concerned with the growth and development of the face. It involves the use of appliances (which may even include traditional braces) to guide the growth of the jaw in order to avoid misalignment issues and ultimately improve overall facial structure. Oftentimes, dentofacial orthopedics precedes conventional braces, although the two are often employed simultaneously as well.
Orthodontic Emergencies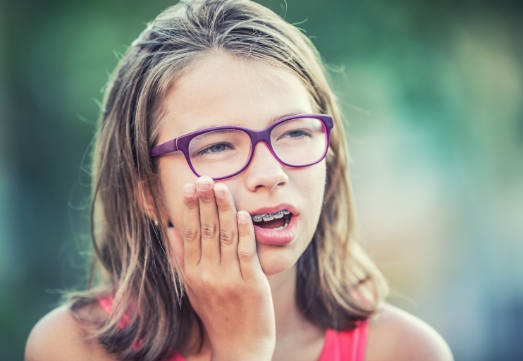 An orthodontic emergency usually takes the form of braces (or other orthodontic appliances) becoming broken. You should also seek care if a wire is jabbing painfully into your cheek or if you're experiencing intense pain. Call our orthodontic office immediately so that we can schedule a same-day appointment for you; we can also give you tips for reducing your pain and protecting your orthodontic appliance until you can get to our orthodontic office. Remember, delayed treatment could result in an extended orthodontic process and continuous pain.