Traditional Braces – Arlington Heights, IL
A Reliable and Effective Way to Straighten Your Teeth
Does your child have crooked teeth that hinder their chewing and speaking patterns? Are you an adult who feels self-conscious about spaces and gaps in their smile? Luckily, there is a solution: traditional braces in Arlington Heights. This reliable and effective way to straighten teeth has helped millions of patients enjoy beautiful, fully functional smiles once more. To learn more about the treatment process, get in touch with our team or read on!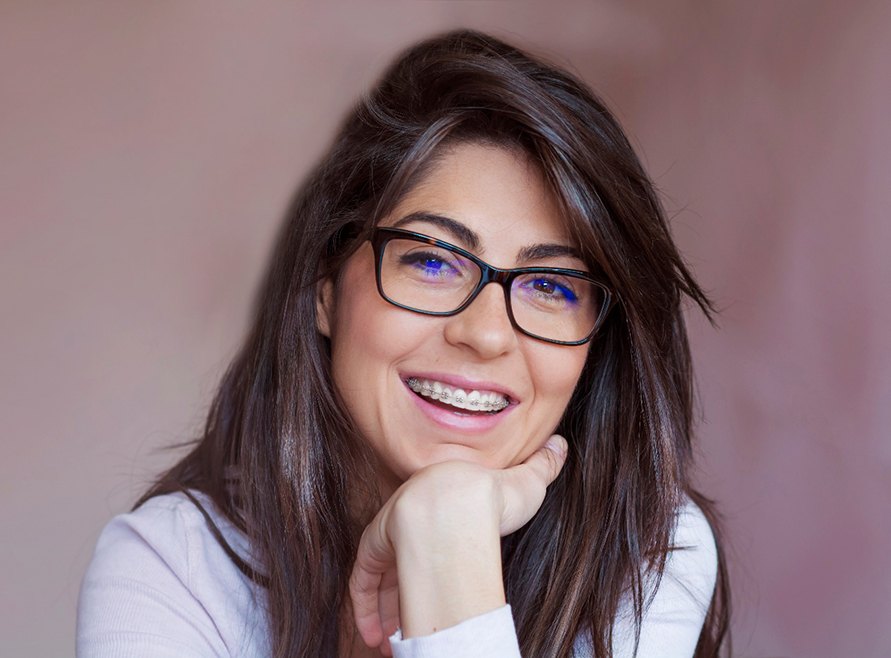 Why Choose Arlington Heights Orthodontics & Pediatric Dentistry For Traditional Braces?
Orthodontist with Legacy of Excellent Care
Top of the Line Orthodontic Technology
Orthodontic Services Available for All Ages
How Do Traditional Braces Work?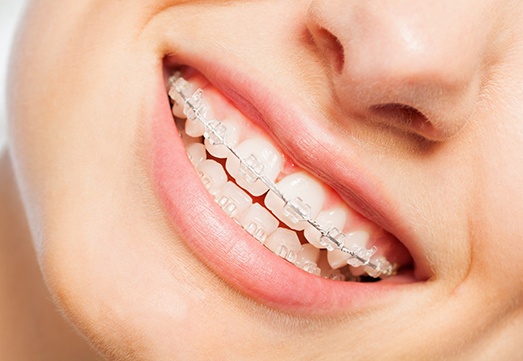 Did you know that your teeth aren't fixed in place? They actually have tiny ligaments around them that attach to the bone, allowing them to move. With traditional braces, our orthodontist in Arlington Heights can apply just enough pressure to gradually (and safely!) guide your teeth into their properly aligned positions, addressing any overcrowding or spacing issues in the process. Every few weeks, your braces will get tightened, ensuring the gentle force continues to move your teeth in accordance with your treatment plan. Before you know it, it'll be time to remove the metal brackets and wires to reveal your beautiful new smile!
What Orthodontic Issues Can Braces Fix?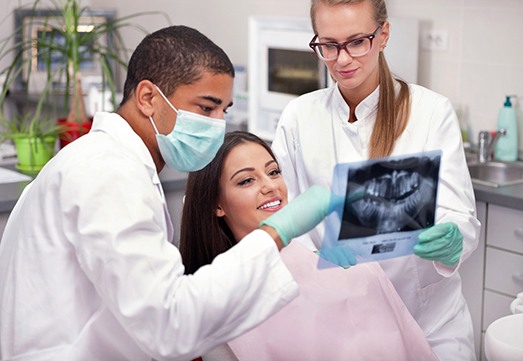 Unlike other orthodontic solutions, braces can address a wide range of problems, including:
Bite Misalignment
There are several consequences that stem from your teeth not meeting evenly. In addition to increasing your chances of Bruxism (teeth grinding), it can also result in improper chewing patterns that lead to indigestion. Don't worry – traditional braces can address the position of your teeth and your bite seamlessly.
Crowded & Crooked Teeth
Crowded and crooked teeth can negatively impact the appearance of your smile and your oral health. After all, the unique crevices allow food particles and plaque to hide, increasing your chances of tooth decay and gum disease in the process. So, investing in traditional braces can benefit both the health and aesthetics of your smile!
Gapped Teeth
Like crowded teeth, spaced-out teeth can take a toll on your self-esteem and the condition of your teeth. Fortunately, traditional braces can seamlessly close the gaps between your teeth. That way, you can enjoy a healthier and more beautiful smile!
Caring for Your Braces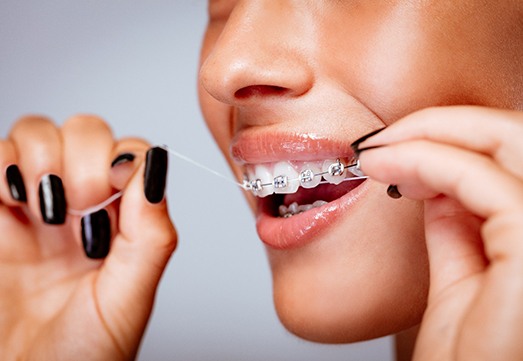 Caring for your braces (and your teeth!) is essential throughout treatment. Our orthodontist will review all of the best practices with you during your initial appointment, but here are some general ones you can expect:
Avoid hard, sticky, and chewy foods, including popcorn, caramel apples, and meat on the bone.
Brush for a full two minutes, cleaning the top and bottom of each bracket.
Always floss each evening.
Wear a mouthguard if you have Bruxism or play sports.
Steer clear of unhealthy dental habits, like chewing on pen caps.
Get a dental checkup and cleaning every six months.