Clear/Ceramic Braces – Arlington Heights, IL
Straighten Your Smile Discreetly
Whether you're an adult or teen, orthodontic issues like crowded, crooked, and gapped teeth are important to address, not only for your self-esteem and so you can love your smile, but also for your dental health. If you wish your grin looked a little different, but you don't want to commit to having noticeable traditional braces, clear braces in Arlington Heights may be the perfect treatment option for you! Call our team today to schedule a consultation and learn more!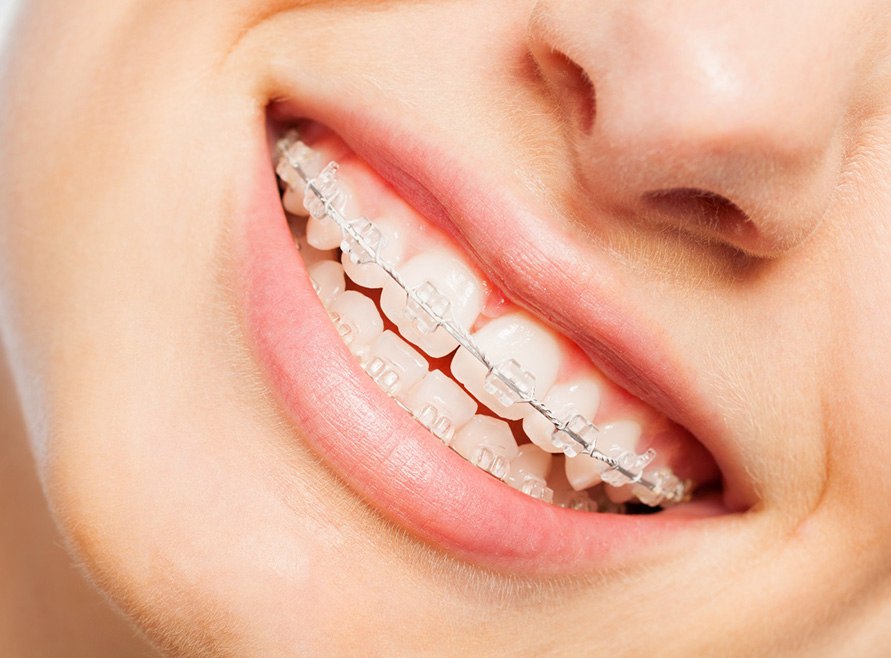 Why Choose Arlington Heights Orthodontics & Pediatric Dentistry for Clear Braces?
Discreet Orthodontic Solutions
Meeting Orthodontic Needs for Adults & Teens
Beautiful, Newly Remodeled Office
What are Clear/Ceramic Braces?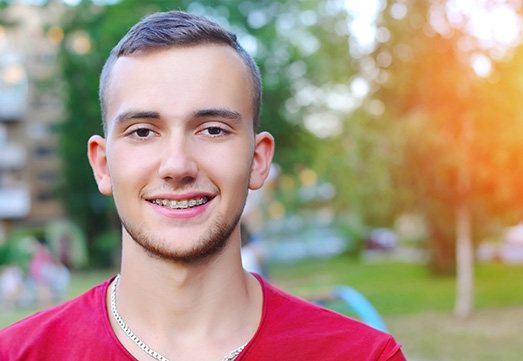 Ceramic braces work identically to traditional metal ones because they use the same bracket and wire system. The primary difference between the two is that clear braces are made from transparent materials so they can blend in with your teeth. Each component of this treatment, from the clear brackets to the tooth-colored archwire, is personalized to be virtually indistinguishable from your existing smile.
How Do Clear Braces Compare to Traditional Metal Braces?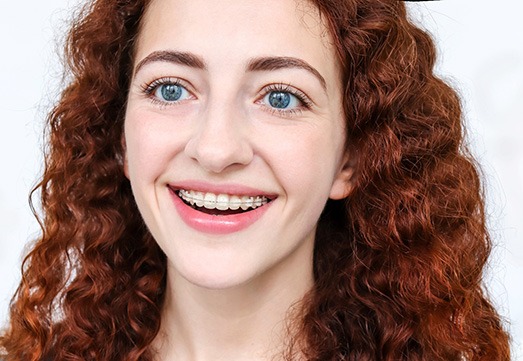 Traditional metal braces are crafted from a combination of materials like nickel, stainless steel, and chromium. While these metals are very strong and resistant to corrosion, they stand out whenever you smile. While some teens love picking out different colors for their elastic bands, if you're an adult, you likely aren't looking to highlight the fact that you're undergoing orthodontic treatment. For this reason, you can choose clear bands along with ceramic braces to opt for a more discreet appearance.
Another great benefit of choosing clear braces over metal ones is that they won't stain the surface of your teeth like metal brackets will. Instead, you may experience some slight discoloration from the elastic bands. Luckily, you can avoid this post-treatment problem with some preventive tips from your orthodontist in Arlington Heights.
How Do Clear Braces Compare to Aligners?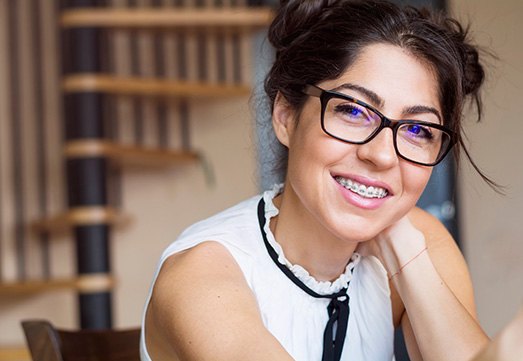 While ceramic braces in Arlington Heights are similar in appearance to clear aligners because they're both designed to blend in with the smile, there are some key differences between these two treatments. Aligners are removable, while clear braces are affixed to the teeth. This can pose as both a benefit and a con, depending on how diligent you are about keeping track of your trays every time you remove them. With clear braces, you won't have to worry about remembering to put them back in your mouth.
Determining Whether Clear Braces are Right for You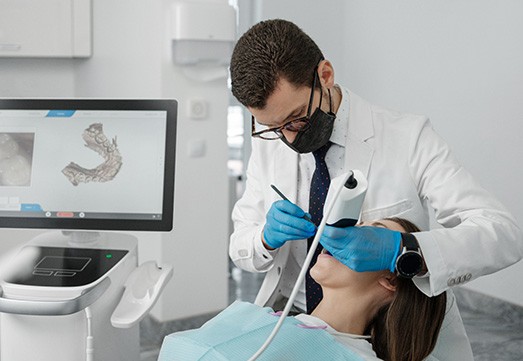 Just like traditional metal braces, ceramic ones are able to address a wide array of orthodontic issues, including bite problems, crowding, gaps, and even rotated teeth. By placing a strategic amount of pressure on your pearly whites, they're able to gradually shift your teeth into their ideal positions for a healthier and more attractive grin.
While ceramic braces are a great option for teens and adults alike, the best way to learn whether they're the choice for you is to schedule a consultation with our team at Arlington Heights Orthodontics & Pediatric Dentistry. During this visit, we'll speak with you about your smile goals, conduct an examination of your teeth, and walk you through each of your options so you can choose the one that works best with your lifestyle.